About Me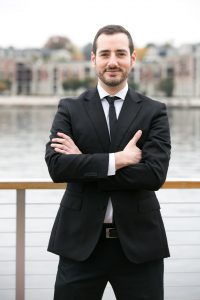 With 7+ years of real estate experience, Joel is a great and knowledgeable asset to the Reside Team. His former work as an attorney gives him a leg up on the competition and allows him to navigate through complicated deals to provide the best outcome for his clients.
Joel currently resides in Pikesville with his husband, son, and adorable pug. Being familiar with the surrounding neighborhoods, Joel is confident that he will be a huge asset to his clients looking to buy or sell in Baltimore County. 
In his free time, Joel enjoys challenging himself by learning new languages—currently fluent in Russian and Hebrew, conversational in Spanish and French, and recently taking on German. He's also an avid singer and a proud member of the Handel Choir of Baltimore.