My details
Founding Partner, Realtor
About Me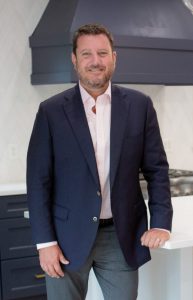 Noah has a healthy obsession with real estate, strongly believing in the connection between expertise and service. He's a big thinker, often times a perfectionist, and he's got a knack for negotiations. Noah's clients appreciate the white glove concierge service his team provides, his insider knowledge (we never know how he knows), and his entrepreneurial approach to each deal. 
In the early 2000s, Noah began his real estate career and quickly tapped into the work ethic he learned on the athletic fields of Boys' Latin School. Realizing clients deserved more he began to employ an inside-out approach to building his concierge service team, and soon the awards piled up and business flourished. 
With a mixture of intuition and experience, positivity, and insight, Noah guides buyers and sellers of all sizes through the housing market- from start to finish. You'll find Noah in Homeland after work, usually picking up sports equipment in the front yard that belong to his children. With a penchant for travel and family, a perfect day for Noah would have to include a weekend trip to Cape May, New Jersey with his wife and three boys.